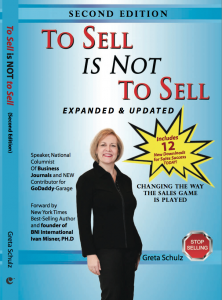 Thanks for ordering my new book, TO SELL IS NOT TO SELL, SECOND EDITION!!
I hope you  love it!! It will be arriving soon!
Because you ordered so quickly I am sending you a download that I will be selling for $69. but it's yours today!
OR Copy and Past this link for download!
http://view.vzaar.com/6170994/download
Thanks and Good Selling!
Greta